Also known as The Silver Mountain, Kopaonik is the largest mountain massif in Serbia. Spanning around 75km in length, this mountain is famous for its numerous landmarks of untouched nature. Although teeming with tourist attractions and commercial contents, the mountain strives to preserve its authenticity and uniqueness. Kopaonik National Park is a protected region, rich with preserved natural ecosystems and zones. The largest ski center in the state is located on this mountain massif. Pancicev vrh, with the record height of 2017m above sea level, represents a tourist center for domestic, as well as foreign visitors. The entire massif is known for its natural rich mineral resources, and it also represents a military and strategic region of public significance. We should also mention the mausoleum of the famous scientist and botanist Josif Pancic, after whom the peak was named. A myriad of cultural and historic monumental buildings are located on this mountain, as well as numerous hotels, apartment complexes, villas and similar constructions.
By the way, Kopaonik is also called The Sunny Mountain, because it features 200 sunny days a year!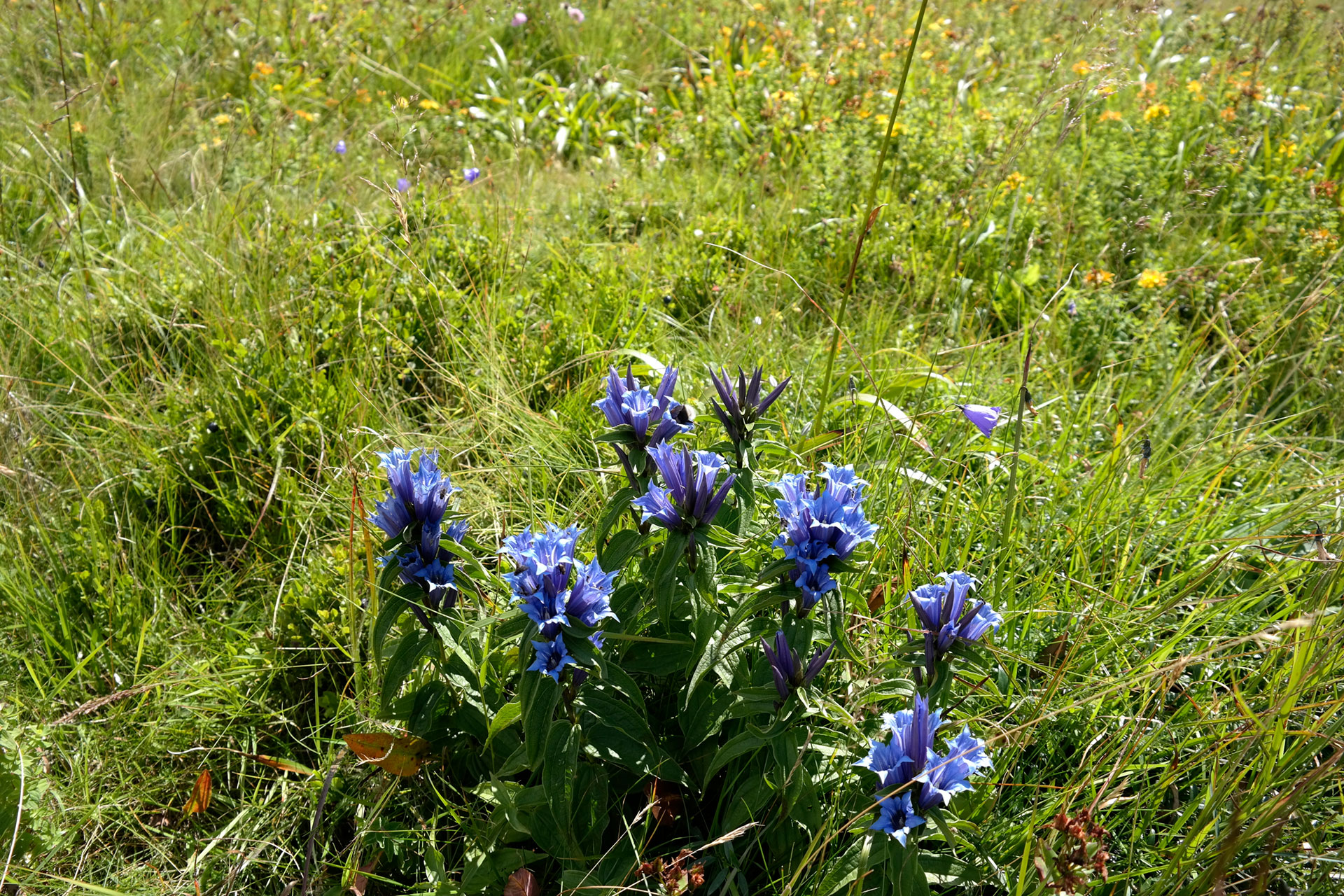 Being possibly the most popular place for rest and enjoyment in winter wonders, Kopaonik is like an attraction where the entire Serbia occasionally comes to escape daily obligations. Perfect for family, friendly gatherings, relaxation and fun, the life of this mountain is vibrant, dynamic, and a real adventure. It takes only 4 hours from Belgrade to the tourist section. We should also mention that the mountain can be reached from two directions: from East, via Brus, and from West, via Jošanička banja. Here is how far Kopaonik is from some major Serbian cities:
| | |
| --- | --- |
| Subotica | 460km |
| Novi Pazar | 54km |
| Sombor | 458km |
| Krusevac | 93km |
| Novi Sad | 365km |
| Kraljevo | 114km |
| Sabac | 362km |
| Cacak | 140km |
| Zrenjanin | 350km |
| Jagodina  | 149km |
| Vranje | 287km |
| Gornji Milanovac | 160km |
| Beograd | 279km |
| Uzice | 187km |
| Valjevo | 236km |
| Kragujevac | 193km |
| Smederevo | 228km |
| Leskovac | 214km |
Kopaonik is an ideal mountain for elderly ladies and gentlemen who want to spend their time in relaxation and resources of untouched domestic nature. Athletes in their training camps are here at any time of the year. Numerous restaurants, taverns, inns and bars give off the feeling of dynamic and fun. One cable car on the mountain is open throughout the year, so you can view the surrounding massifs from the highest point on the mountain even during the peak of summer vacations and holidays. It is also necessary to mention numerous sports which are available for recreation: cycling, basketball, tennis and volleyball and numerous parks, swimming pools, and free areas for running and fast walking.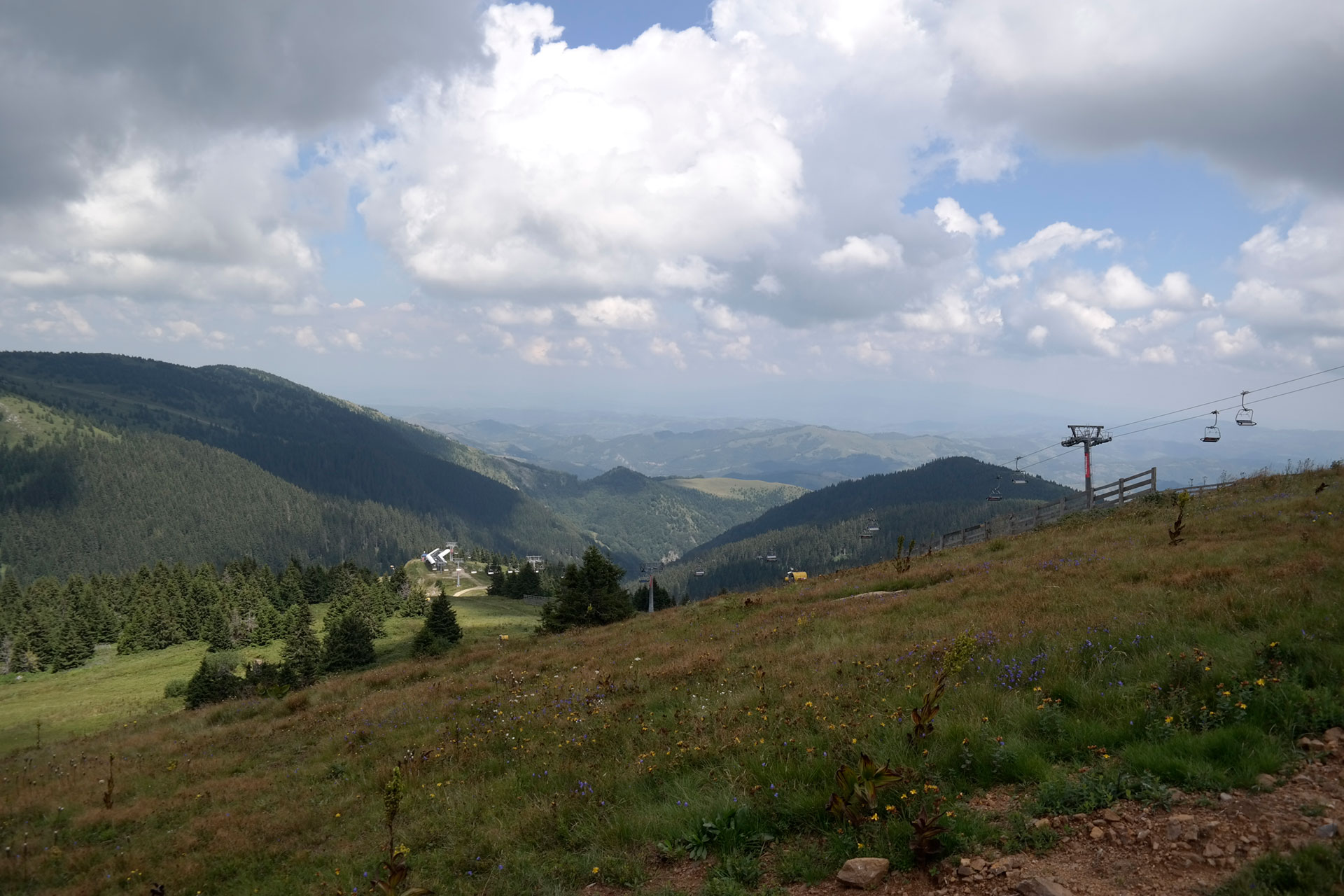 The mausoleum dedicated to our own botanist and biologist Josif Pancic is located at the top of the mountain. Damaged during the bombardment of Yugoslavia in 1999, this cultural and historical building carries special significance. The mountain has 11 peaks. The average annual temperature is 3.7°C. While 200 days a year are sunny, it is estimated that the massif is covered by snow for up to 160 days, from November to May! Experiencing snow in May is unforgettable, while one extended snowy weekend during November is also not superfluous. Estimations say that over 400 cm of snow cover the massif in a year, while the year 2018 holds a record for having 178.3mm of rainfall recorded in August, which is more than in the last 12 years! The average temperature during this, usually warmest month on the mountain is 11.9 °C.
It is interesting to note that on one occasion there was snow on Kopaonik even in June, on June 7th, 1994, when the white cover accumulated to a height of 4cm, while, on the other hand, in August 1995, there was 1cm of snow which lasted for an entire day! It should also be mentioned the famous year 1996, when there was a record-breaking amount of 70cm of snow in April, and during three days of blizzard in that month, 130 cm of snow fell, mixing with the old cover, bringing the total height to 160cm. Kopaonik is an unpredictable mountain, full of opportunities for visits, enjoyment and recreation!
Breaking news in the year 2000 also included the height of snow, up to 170cm!
There are 26 cable cars, which can be used by around 32,000 people in an hour!
The mountain also features numerous archaeological sites which date back to Palaeolithic and Neolithic periods, such as Bela stena (White rock), Veliki krš (Great karst), Jasova bacija, but also Gornji Kaznovici, Greblje, Tomovicko brdo and Beglucka.
Dobrinac, a local site, dates back to IV century BC!
Aside from cultural and historical sites, the mountain is also a home to numerous monasteries and one medieval castle. Here are located Djurdjevi stupovi, Studenica, Sopocani and Gradac, as well as the castle Maglic, after which our facility is named.

Angella SPA & Wellness
Konaci LLC Kopaonik
Sunčani vrhovi bb
36354 Kopaonik

Tax ID: 110339492
ID number: 21339440
Tourism Register BTP 21/2018