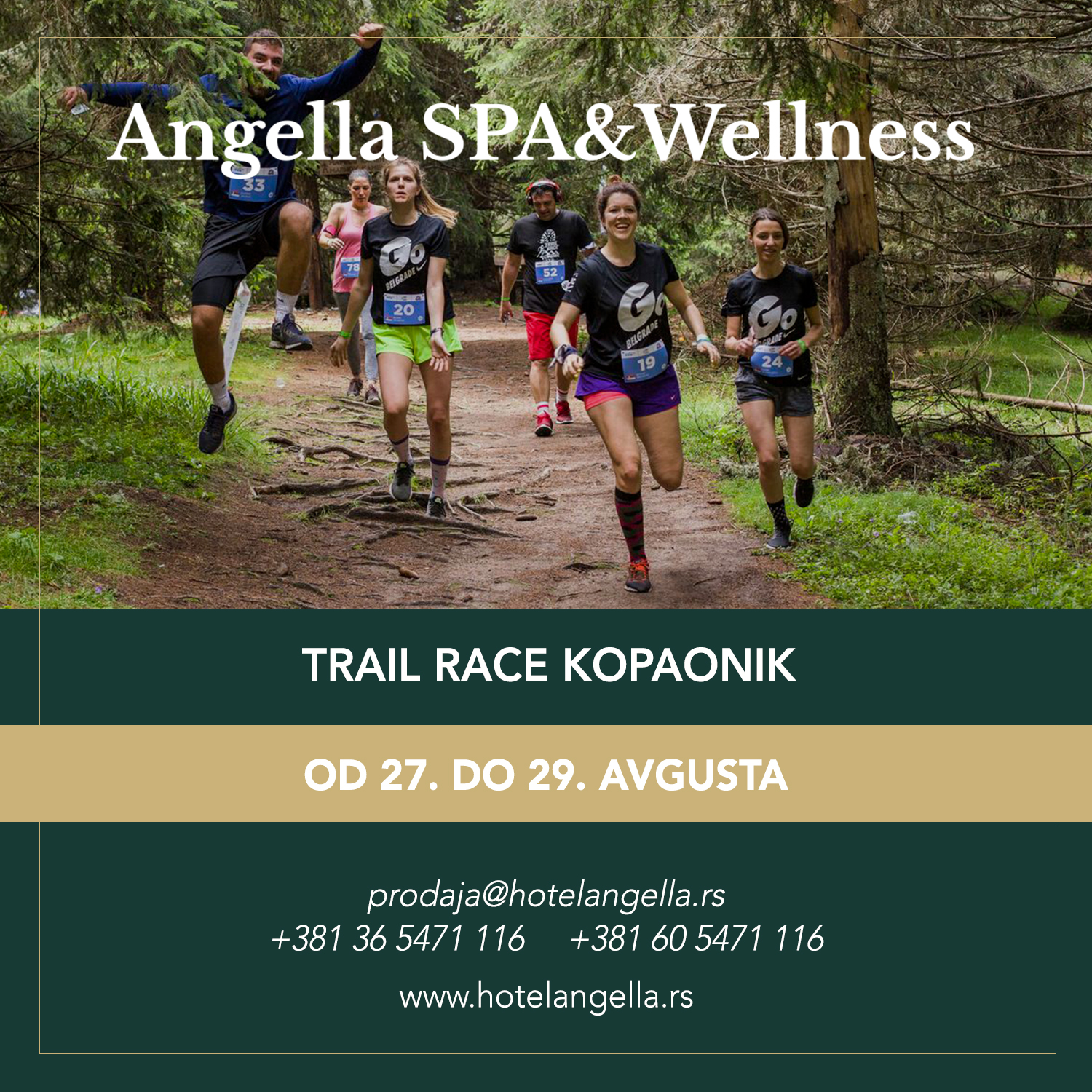 For the sixth time in a row the TRAIL RACE KOPAONIK will be held between the 27th and 29th of August, 2021, under the aegis of the Belgrade-based Sports Association "Na sve strane"!
We've all had challenging and difficult days as a result of the unfavorable epidemiological situation, but there are new and more pleasant challenges ahead of us, as well as nature and great company! This summer, you can round out your stay on Kopaonik with a variety of outdoor activities – Whether you are a recreational or an experienced runner, like to run alone or in company – see you at Kop!
Same as in previous years, the Sports Association On All Sides is happy and excited to invite all fans of sports, nature and great company to run with them. Whether you are a new or an experienced runner, they have prepared a wonderful experience for all of you. Naturally, there is something for the youngest and sweetest runners, as well!
7K
If you're a newbie runner who enjoys outdoors and new experiences as well as running, route 7K is an excellent pick for you! The "Crvene Bare" forest on Kopaonik is a great place to do trail jogging, even if you're a complete beginner. Bring a cheerful attitude and enjoy the 7-kilometer route! For more detailed information and registration, see here.
15K
You're used to races and kilometers, and you know which sneakers are best for the terrain that Mother Nature has created? 15K is waiting for you! Although this event is geared at more experienced runners, you will enjoy it even if you are new to the world of long distance running. For more detailed information and registration, see here.
KIDS
The youngest runners, of course, are one of the most beautiful sights on Kopaonik! That is why, this year, the Sports Association "Na sve strane" is holding a "Trail race kids" race for both boys and girls, with the only purpose of having fun and introducing children to Kopaonik's beautiful landscapes. Unlike the Trail race for adults, all participants in the race for children are winners, and each kid receives a medal at the end of the race, and the best ones will receive gift packages prepared for them by friends and sponsors of the race
We provide arranged transportation and lodging for all participants as part of the event, as we have in the previous years. For more detailed information and registration, see here.